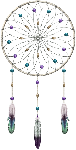 We are a TICA registered Ragdoll Cattery located in
Historic St. Augustine, Florida
DreamCatcher Ragdolls is a Boutique Ragdoll Cattery, that is our family focus.

Our Ragdoll Cats and Kittens are never caged! Our DreamerCatcher Ragdolls are handled everyday in a dedicated play area and smothered in love every moment of the day.
Our Dreamy Ragdoll Cats and Kittens have room to explore, play, be a parent, quiet feeding area for kittens and a dedicated litter area for their privacy.

Check our available kittens and be sure to join our mailing list and subscribe to our YouTube channel, DREAMCATCHERRAGDOLLS.tv