Available DreamCatcher Ragdoll Kittens
Born 26 October 2019
Queen Luna & King Poseidon
Please Contact Us if interested in Luna & Poseidon's Kittens

We are planning Ragdoll Kitten Litters for Spring 2020
Check out our Breeding Plans Page for more information
Deposits are non-refundable and are only transferable to future litters.

All DreamCatcher kittens are HCM, PKD, FELV and FIV Negative. Our Ragdolls are registered with TICA under our Cattery Name of DreamCatcher Ragdolls.
All of our kittens are sold under a Purchase Agreement. When purchasing for a pet, All kittens will be spayed or neutered prior to taking delivery.
If you are requesting to purchase as a Breeder, we need to gather some additional information prior to any agreement can be signed.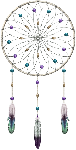 Holiday Litter Born October 26, 2018
Say Hello To:
"Violet"
Seal Mitted Female

"Boomer"
Blue Mitted Male

"Nitro"
Blue Mitted Male
"Turbo"
Seal Mitted Male